RACING ESTA SEMANA
Additional Challenges

Current Nominees and Sustaining Payments
CARACTERISTICAS
SERVICIOS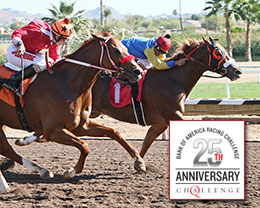 ---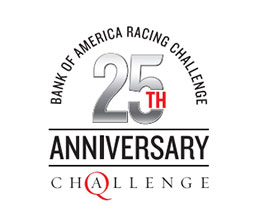 aqha.com/racing
. En el cuarto de siglo de su existencia, el Bank of America Racing Challenge ha sido una fuente ...
---
ADVERTISEMENT
---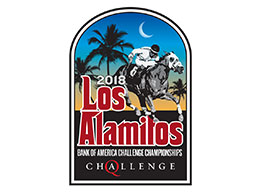 ---
---
---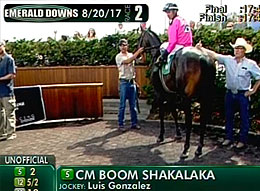 ---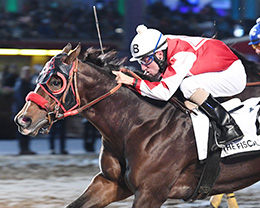 ---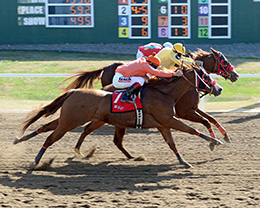 ---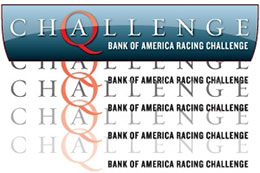 ---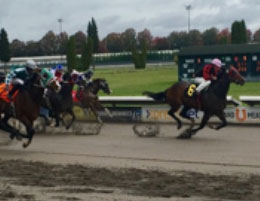 ---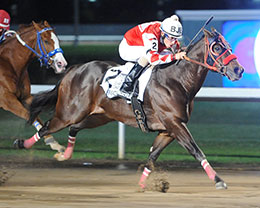 ---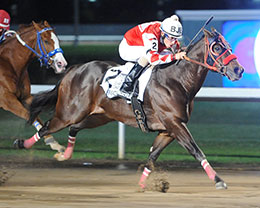 Pyc Paint Your Wagon,
propiedad de Tom Lepic de Iowa City, Iowa, manejó una pista lodosa y sellada con habilidad, cuando el semental de 4 años de edad corrió hacia una victoria única en el Campeonato Bank of America Challenge (G1) de $388,080 el Sábado en Prairie Meadows. Ensillado por Kasey Willis, The Fiscal Cliff cubrio 440 yardas en: 21.297 y obtuvo un índice de velocidad de 109 bajo el jockey Benito Baca. Además de depositar la parte de la bolsa de $203,280, el semental se obtuvo un lugar en el Campeon de Campeones (G1) el ...
---